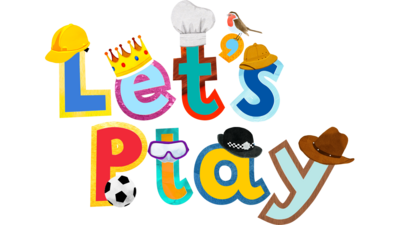 Not too many people like the word WORKOUT. Me neither, it sounds negative and sounds way too serious. It has that first syllable "Work" so why does it truly need to be called that? You already WORK by going to a job, unless you're doing Personal Training as a profession it shouldn't even be a part of the vocabulary. I'd say let's play. Play to me is a better term for exercise and for good reason. Sure it's important to take care of your body and utilize a strong will to make the best of it in a kick ass manner but Workout means something derogatory to me. It's like a valley girl saying "EEWWW." LOL.
Think about it like Music; you don't say you work music, you play music. You don't say you work baseball or football, you play them. Play sounds happy, fun, exciting, creative, loveable and awesome. How many people can you name that would say "I love to Work"? Not too many but what about saying "I love to play"? Many of us have forgotten how to play, we loved it as kids and felt like we could do anything, be anything and come up with the most outlandish things we found creative, funny and productive. Now as adults, we at serious, put on an act for "The Man" and behave "our age." I'm not saying you shouldn't be professional or have a specific attitude in your job, all I'm saying is lighten up and have a little more fun.
Life as it is can be a pain in the ass, some jobs make people miserable and full of hate for the world; how the hell can you truly function as a human being like that. That's why when I train, I make it an experience of joy, having a good time, learning in a unique and exciting way. Being creative is what made this country both good and bad. The good doesn't always get recognized; the bad ends up being in the headlines the most because what does bad create? Moolah. Our world would be a more non-violent place if we stopped trying to kill each other over who has the bigger dick. With women stop being jealous and manipulative to each other, be grateful for what you have and not bitch about what you don't have. That sounded a little sexist but seriously, we have taken play out of our lives and replaced it with constricting rules, jealousy, greed, hunger, back stabbing and robbing of our youth.
Play is what brings us together as a community, having a good time and becoming fit in a fun way. That's what I love about
Animal Movement
; it's full of creativity, fun ways to exercise, unique in strengthening the body from all kinds of angles, using your imagination, taking on challenges that are interesting and smiling. I have a saying I use often "Nothing gets easier, but it does get interesting." When you use words like that, it makes others feel at ease, puts something in their brain that isn't full of negative phrases such as "Life's a bitch, deal with it", "Perk up, be a man", You can't have everything." Too many people treat the world like it isn't pretty and doesn't bring real happiness. The world is beautiful and full of amazing creatures and jungles, mountains and amazing growth; it's the people that are screwed up in the head, not all but many and humans are the reason why life is a pain in the ass.
This is what I mean by getting in shape by playing; its not just exercise, it's developing a mentality and learning a loving and positive way to help others find awesomeness and beauty in one another. Competing with a great attitude, teaming together like a family, living happily in amazing ways. It won't be easy but it will be interesting.